This page is currently under construction and only partially complete.
Please check back again soon to see changes and additions.
Indigenous People's Weekend
Studios North

Open Studio and Holiday Sale
October 9 & 10
10am – 5pm
Work is available to purchase online at special sale prices from now through the end of the holiday as well. Call (413) 625-8382 or email [email protected] to find out special sale price and to hold your piece with a purchase.
It has been over 30 years since I have hosted an open house at my studio on Apple Valley Rd. in Ashfield Massachusetts. When my wife Monica and I bought our home in 1989, I renovated what was the Domleski wood shop, raising the north roof and adding windows and skylights and had invited the local community to visit.
I am looking forward to giving the public another opportunity to visit my studio, to view art that spans several decades of my work. Among the works on display on my studio walls and easels, (with works that are part of the new first ever, "Holiday Sale" here on the website) – will be landscape views of Ashfield, the Valley and beyond, portraits and still life. There are works in oil, watercolor and acrylic paint and many pieces available for purchase, from large canvases to small, affordable, canvas panels, works on paper and prints. Come by and meet the artist, talk shop and see his working studio, maybe even bring home a collectable or a gift. If you are not able to join me in person, browse down the works on this page and see if there are 1 or more you want to add to your collection.
The open studio & sale is over Indigenous Peoples Weekend, Saturday and Sunday, October 9th and 10th from 10am to 5pm. Masking for those not vaccinated is required. You can reach Robert at 413 625-8382 or [email protected]
Check back regularly as more work will be added up to the end of the sale., (online sale ends Oct. 11 at midnight).
These pieces are not arranged in any order, very random mix of subjects, sizes and media.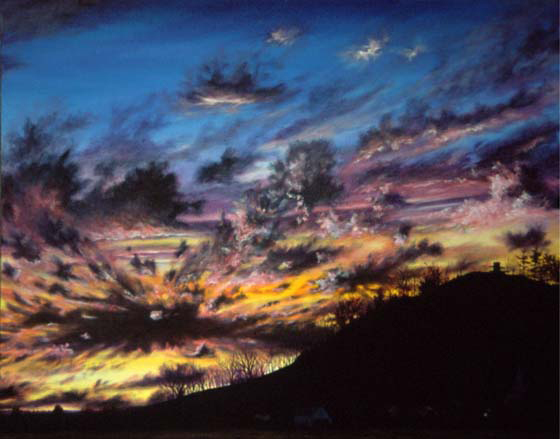 Sugarloaf Sunset
oil & alkyd on canvas, 16″x20″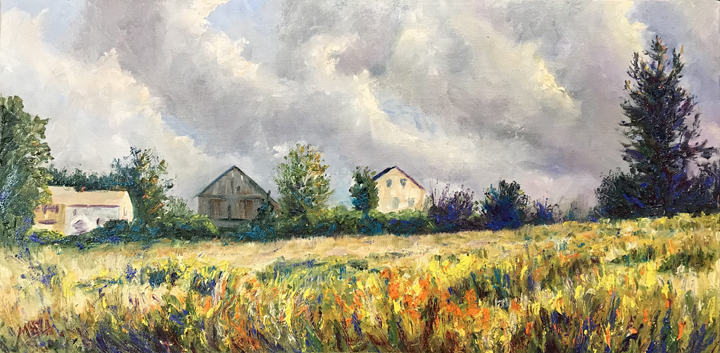 In-between the Storms, (plein air on Apple Valley)
oil on 8×16 Fredrix all media canvas paint board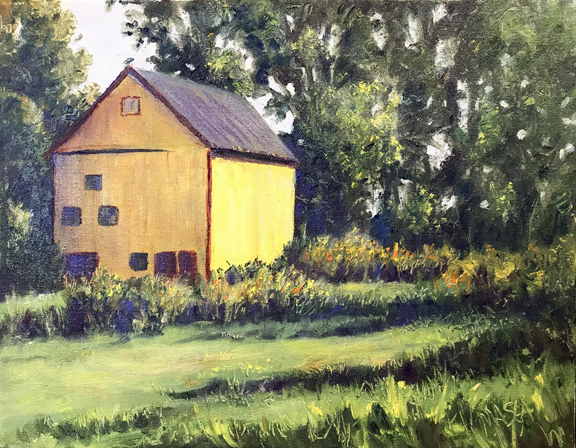 Afternoon Light on the Yellow Barn, (plein air Rt 112 and Hawley  Rd.)
oil on 11×14 canvas on board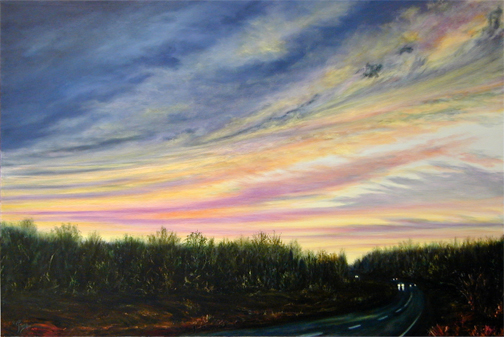 Going Home, After the Storm
oil and alkyd on canvas, 24″x36″
Used on the Cover of the book of Poetry, Radio Waves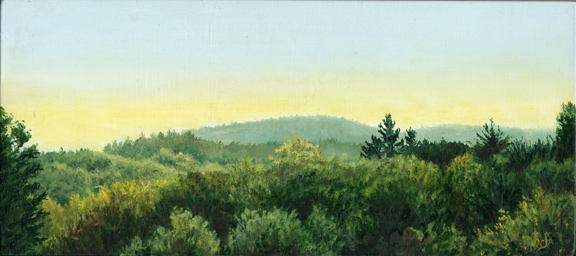 Sunrise over the Hill. (plein air. Ashfield)
oil on 6.25×13.75 panel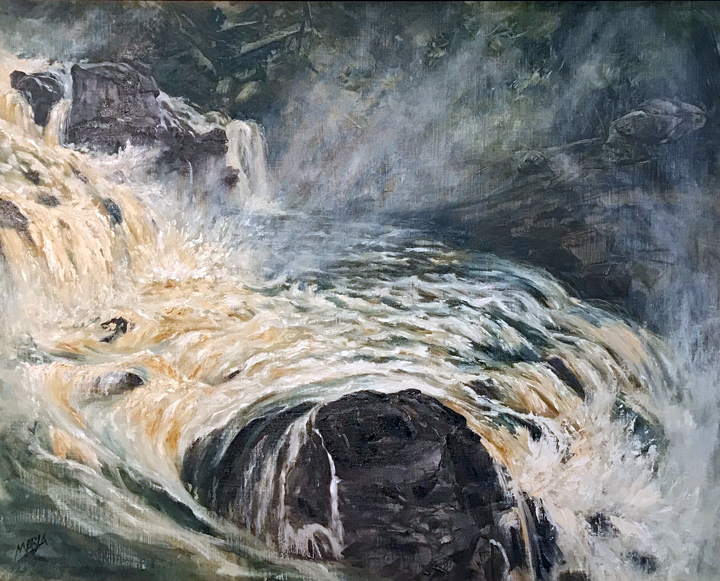 Admiration and Respect, (plein air St Regis Falls, Adirondacks this summer)
Cobra oil on 24″x30″ Fredrix canvas on panel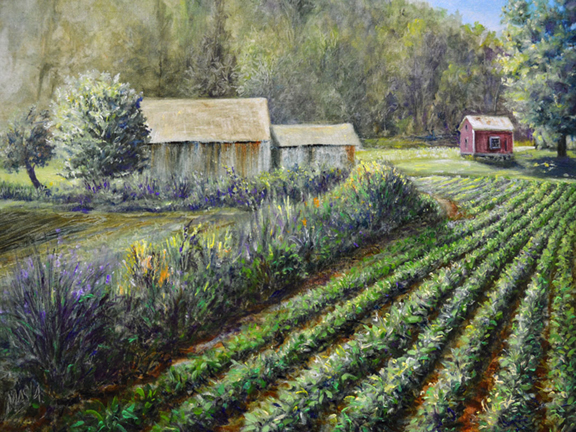 Early Summer, Farm on Rt 112, (plein air and studio)
oil on 11″x14″ canvas panel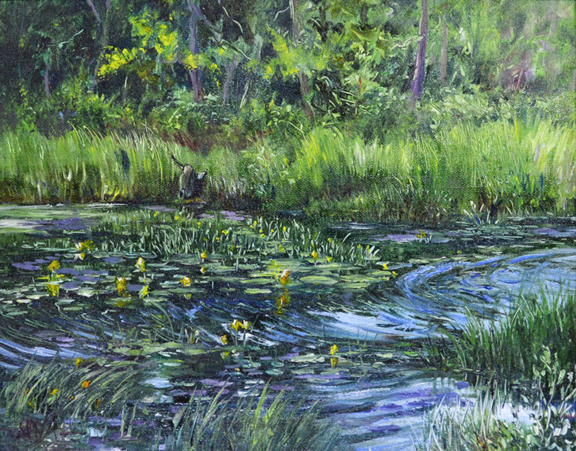 A Light Breeze, (plein air at theVIC, Adirondacks)
oil on 8×10 canvas panel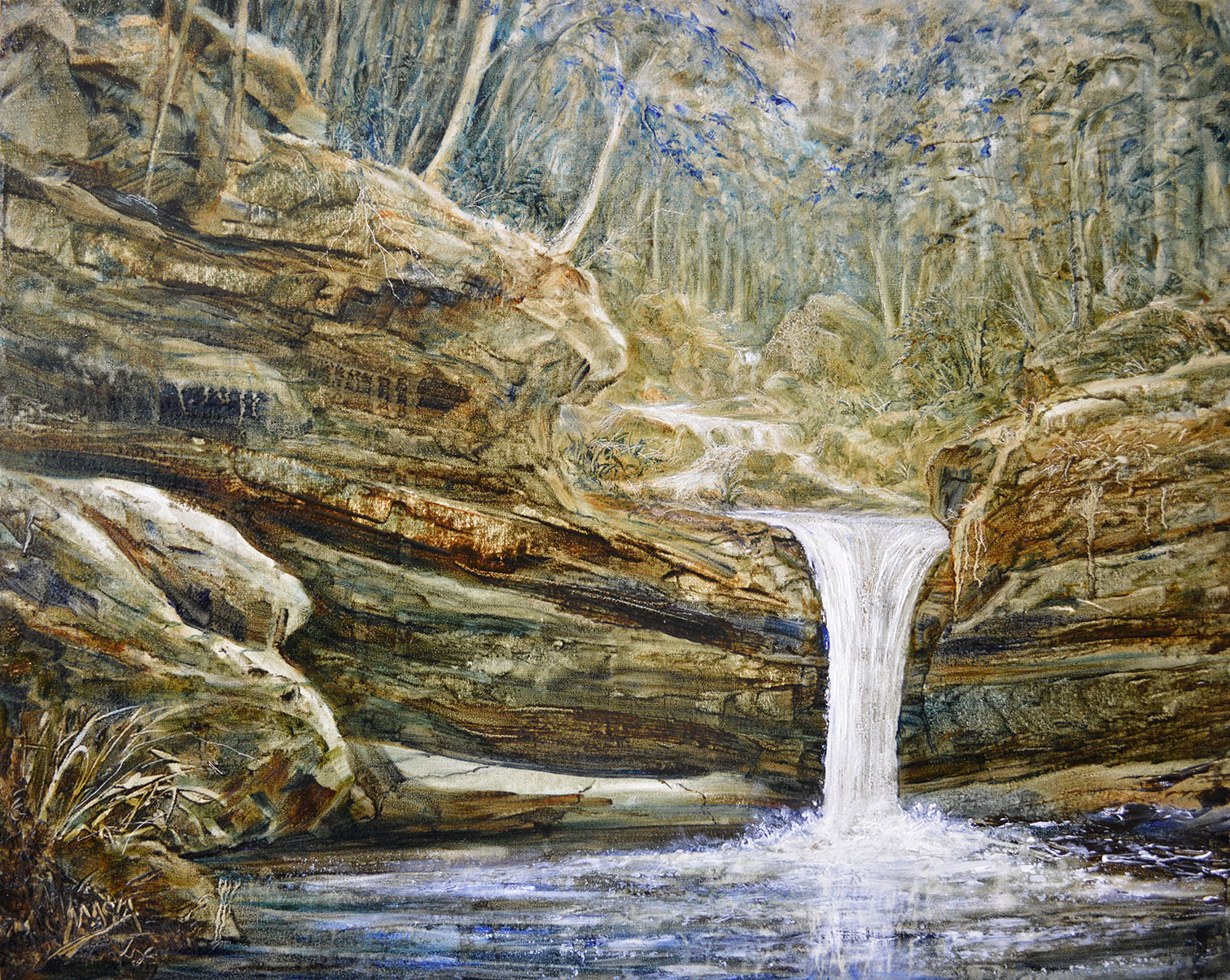 Crystal Falls
Cobra water mixable oils on 16" x 20" Fredrix all media canvas Paint board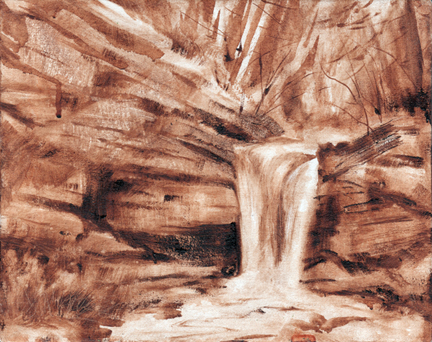 Falls Tonal Study 1
oil on 8×10 canvas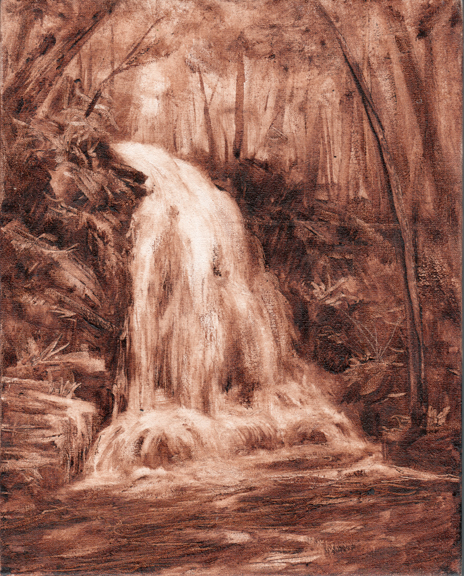 Deep Woods Falls
oil on 8×10 canvas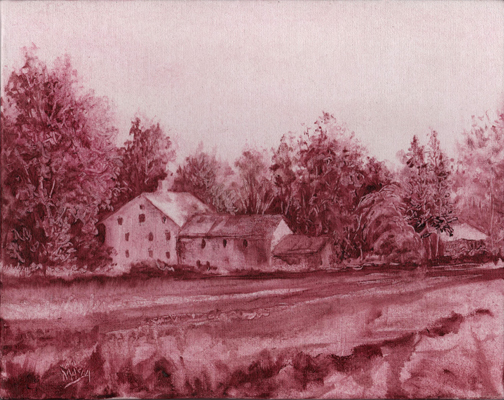 Farm on 112
oil on 8″ x 10 canvas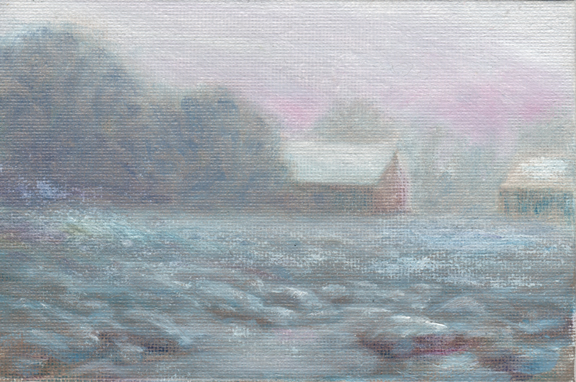 Morning Frost
oil on 4×6 canvas panel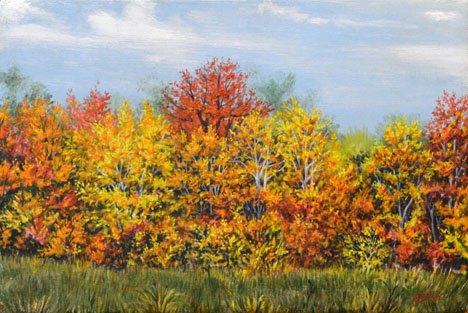 Looking North
oil on 4″x 6″ panel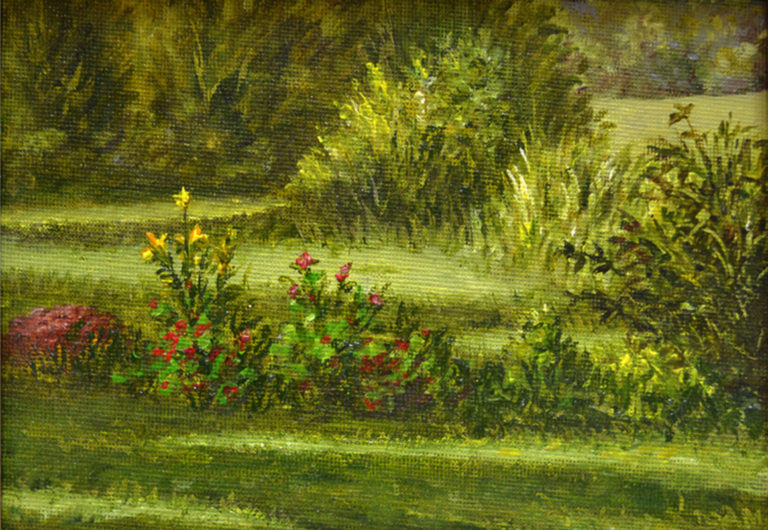 Late Afternoon
oil on 5″x 7″ canvas panel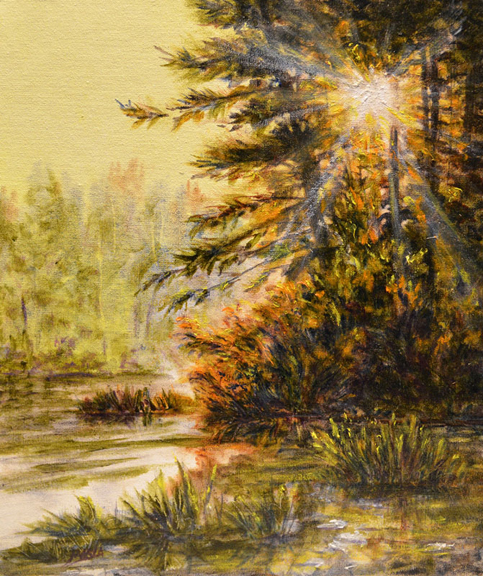 Here Comes the Sun
 watercolor and oil on 10×8 Fredrix watercolor paint board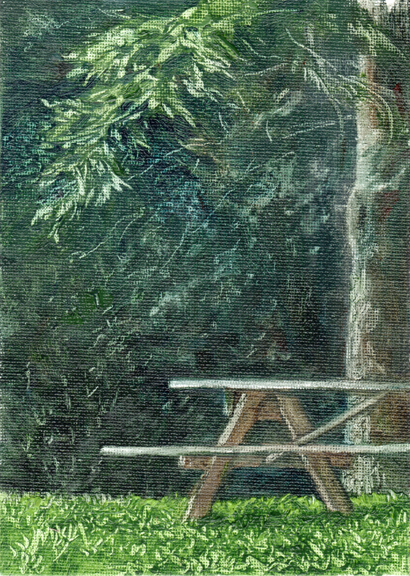 Waiting for a Picnic
oil on 7″x5″ canvas panel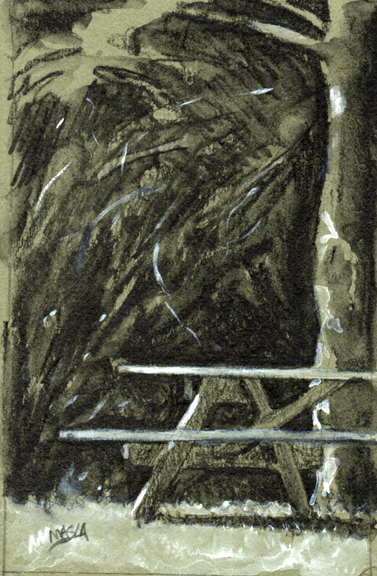 Waiting for a Picnic
Graphite Wash on 4×6 Rembrandt Toned Paper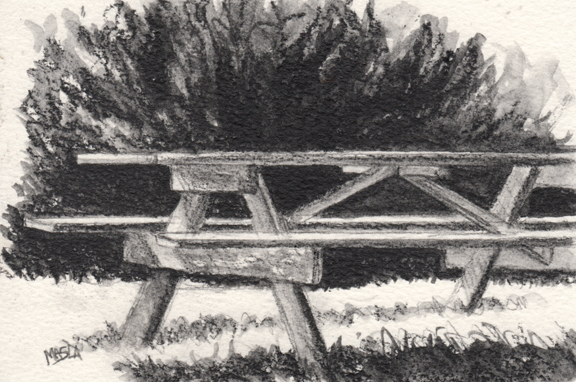 Picnic Bench at the Lake
Graphite Wash on 4″x6″ Kilimanjaro cold press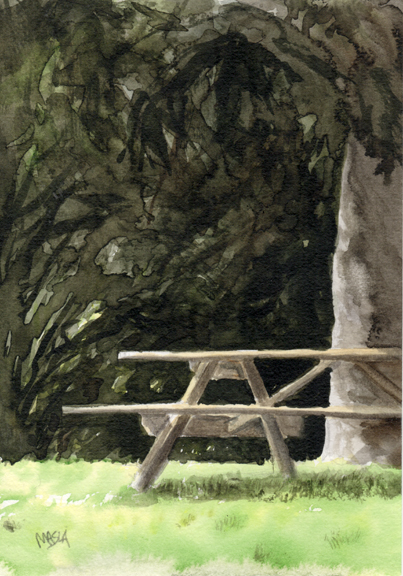 Waiting for a Picnic
watercolor on 7″x5″ Rembrandt cold press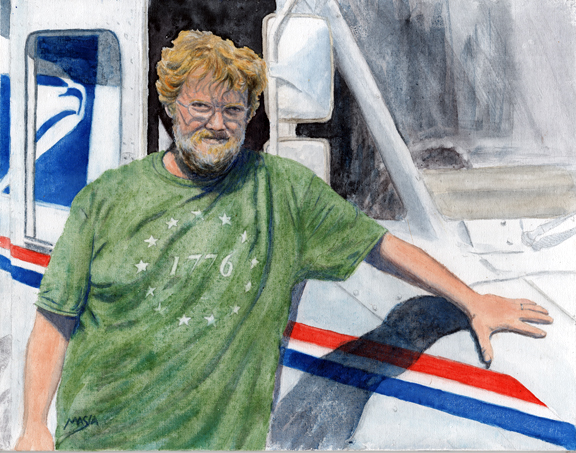 Postal Workers, (from the Unrecognized Essential Workers Series)
watercolor and gouache on 14″x11″ Fredrix watercolor canvas on board.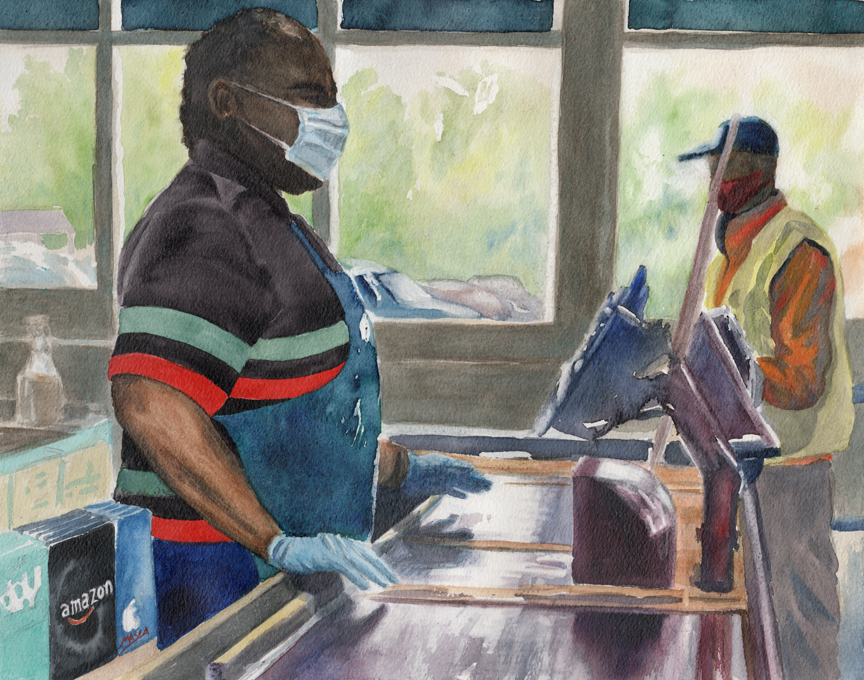 Grocery Clerks -Amazon Workers, (from the Unrecognized Essential Workers Series) watercolor 11″x14″ Rembrandt cold press.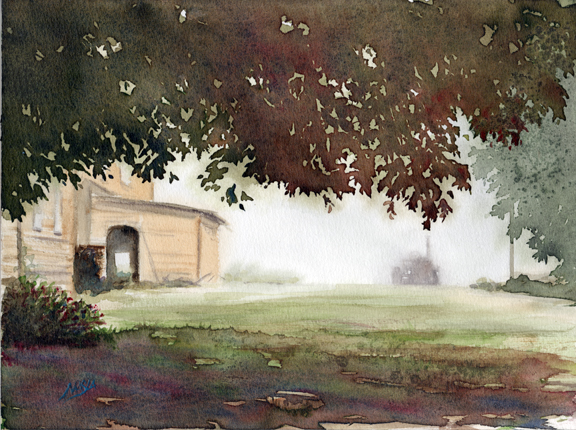 Mist on the Farm
Rembrandt watercolor on 9″ x 12″ Rembrandt cold press paper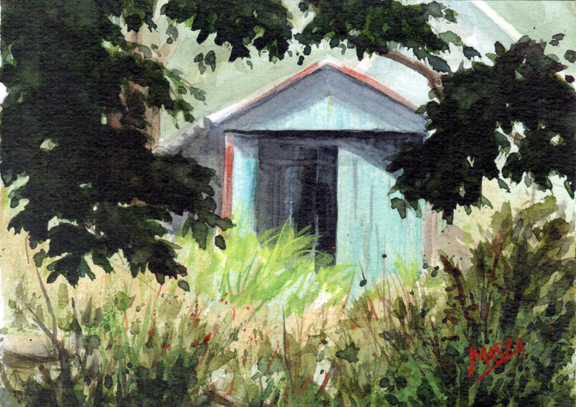 Blue Barn
w.c. 5×7 Rembrandt cold press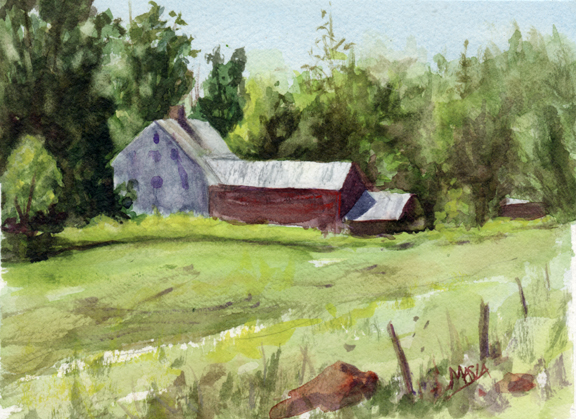 Morning View from rt. 112
watercolor on 5×7 Rembrandt cold press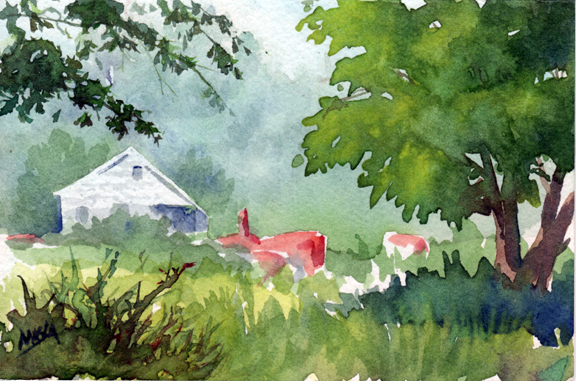 A Moments Rest
w.c. on 4×6 Fabriano cold press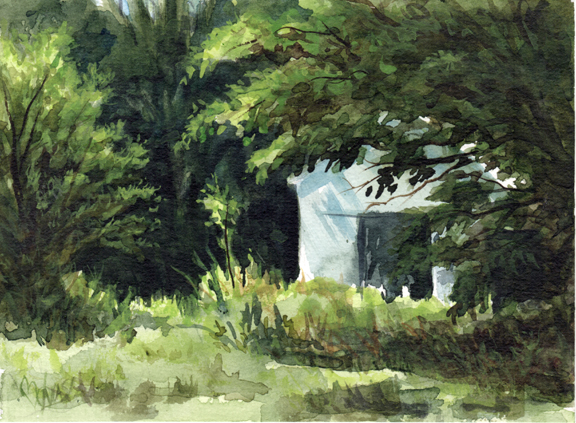 Afternoon on Brown Rd.
w.c. on 7″x5″ Rembrandt cold press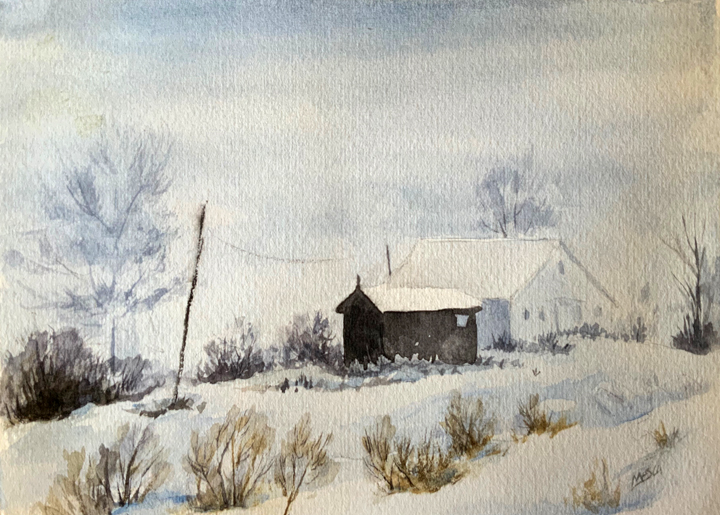 April Snows in Apple Valley
watercolor on Fabriano cold press, 5″x7″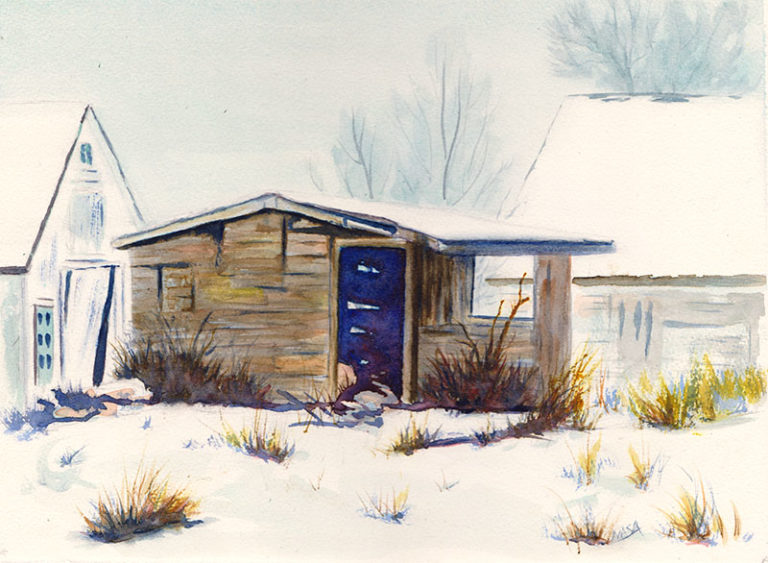 Shelter from the Storm
watercolor on paper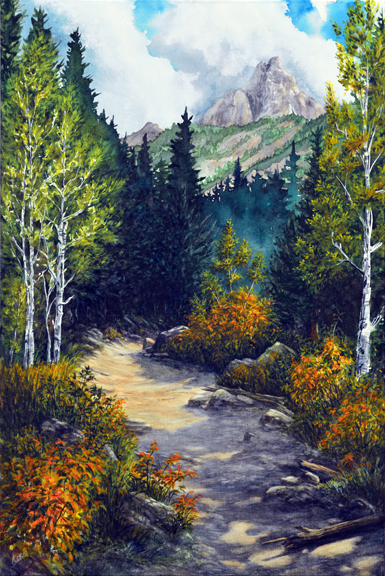 The Path
watercolor on 30″x20″ Fredrix watercolor canvas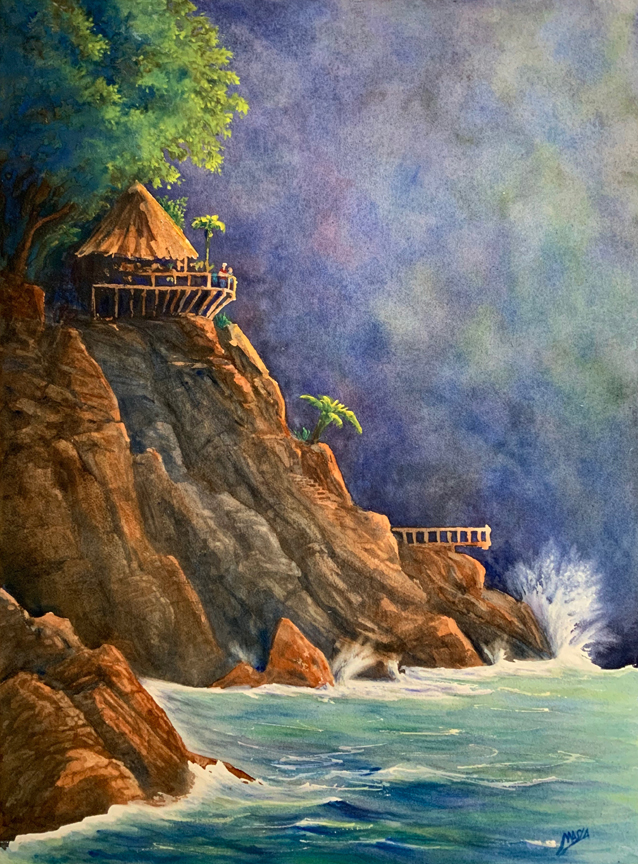 The Point at Colomitos
Rembrandt watercolor on full sheet, (30″ x 22″), Gemini cold press